Our Facilities
Los Andes de America gives its guests a unique experience in Cusco, through a service of quality and sustainability; and good and comfortable Facilities.
The services that we offer are the following:
The Lobby is the central courtyard of Colonial House in Cusco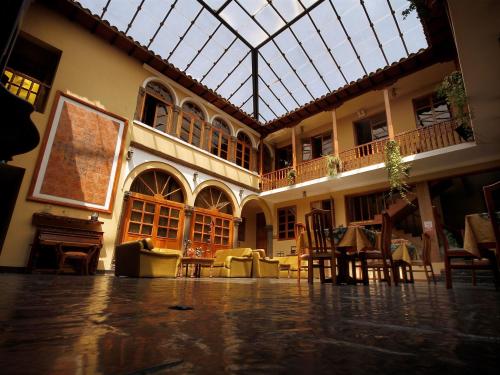 Our Lobby is the central yard of a cozy colonial house, where our guests will be able to serve themselves free coca tea as well as other hot drinks 24/7.
Free internet access
We offer free internet access in every single area of the hotel. In that way, our guests will be able to stay in contact with their family, friends or workplace.
Breakfast buffet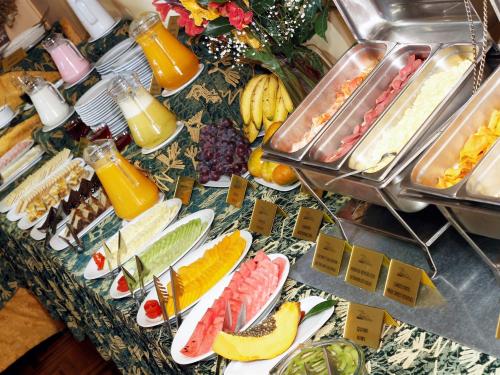 We offer a complete breakfast buffet with a large variety of local or international meals. Enjoy our Andean breakfast, made of native products. (Open from 5am-10am)
Moreover, we offer the following additional services: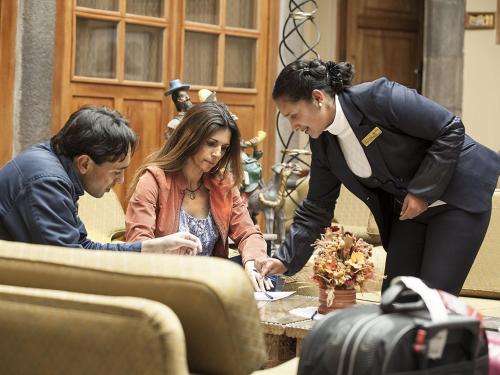 Computer lounge (Open 24/7)
Room service (Open from 11am-10pm)
Laundry service
Luggage custody
Assistance for tourist visits, and train service
Medical assistance
Free oxygen
Money exchange
Meeting room