Cusco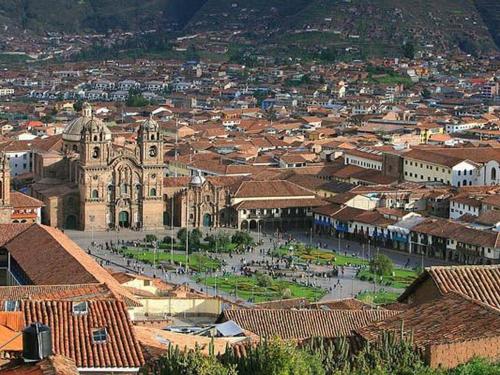 Cusco is a destination which captivates its visitors, just walk around the Main Square and its surrounding streets for one to be swayed by its charm, with an explosion of cultural events, rarely seen elsewhere. This is because Cusco is an outcome of the syncretism between Andean Culture and Hispanic Culture, which can be observed through its architecture, art, music, religion, dances, customs and some other manifestations that have have evolved over the years to become the modern Cusco.
The city of Cusco was founded by Manco Capac in the XII century approximately, and become the capital of the Inca Empire (Tawantinsuyo, which means 4 Regions), place of residence of the Inca, his family (Panaqas) and the provincial nobles. Its Spanish foundation was made by Francisco Pizarro in the year 1,534 and become one of the most important cities of the colony period. All that makes Cusco to have a great cultural legacy, where visitors can find at every step Inca's vestiges mixed with Spanish colonial works; and therefore Cusco is considered Archaeological Capital of South America and a World Cultural Heritage.
The region of Cusco has a great geography variety and natural diversity, from its great glaciers of the Andes Mountains to the Cloud forest and Amazon rainforest, which combined with its extensive cultural wealth, makes it the ideal place to be visited and explored.